The White Castle team 2013 have really been bitten by the archaeology bug, or in other words the Scottish midge!!!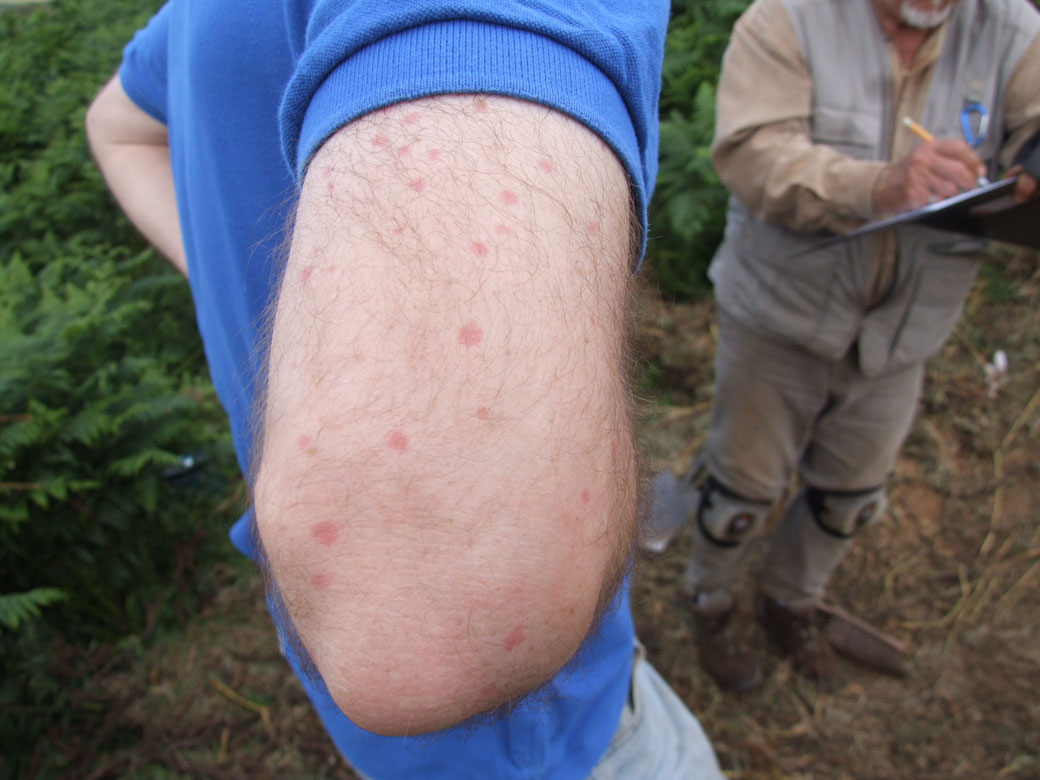 Trench 39 was particularly full of the little buggers but the brave crew soldiered on. Nothing would get in the way of them trying to understand the constructional complexities of the outer bank. At the moment the ditch fill is starting to materialise. Tomorrow, after planning and photography Don and Tony will be delving into the ditch.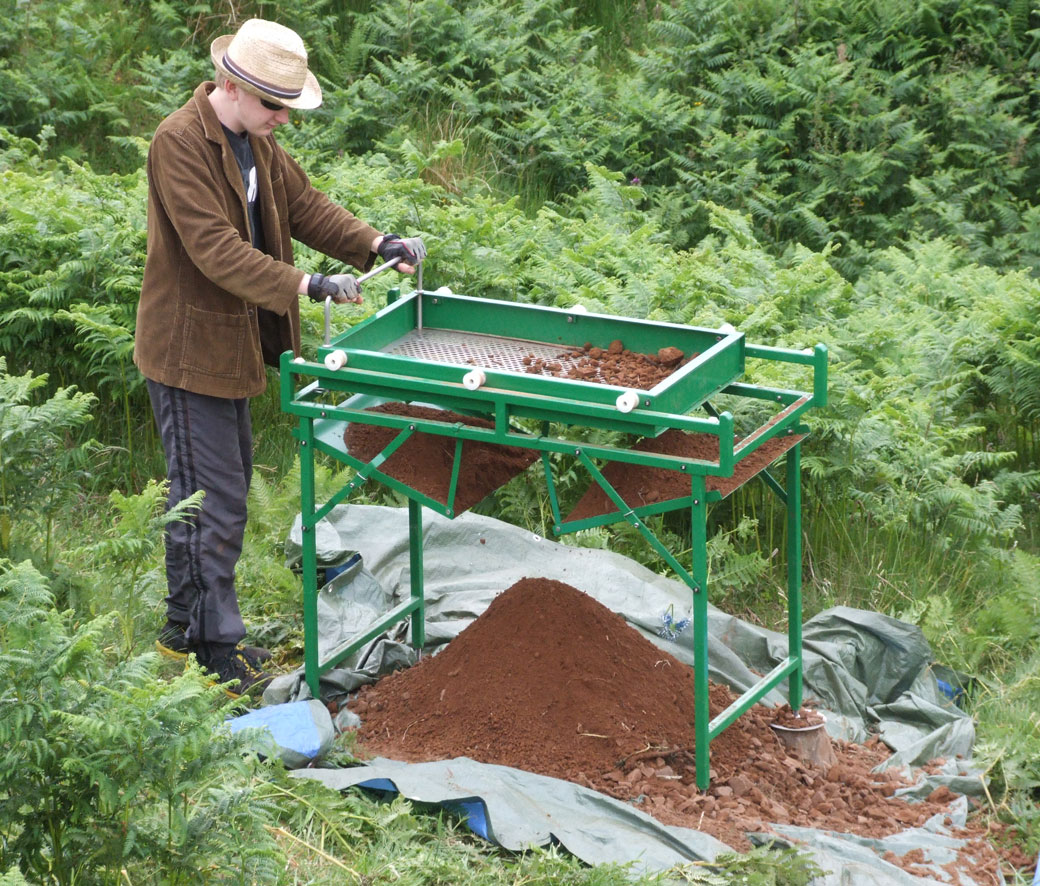 Above: William shaking his stuff on the big green machine.
Jake and his small team started to de-turf  Trench 41 to investigate a square feature which overlies the inner bank. It is thought that it might represent a shepherd's hut from the medieval/post medieval period. It is hoped to find some pottery which will provide some dating material for the structure.
Tomorrow, two trenches will be opened at the northwest breaches in order to ascertain whether they are actual entrance ways.
Yesterday evening Murray took everyone to the scenic Hailes Castle and while the rest of the team admired the view, an unfortunate swan was confronted by the site of the man himself swimming in the river Tyne dressed only in his pants. Unfortunately, the camera broke at that point…