Dr Murray Cook: co-director
MA, MIFA, FSA Scot, Tech Iosh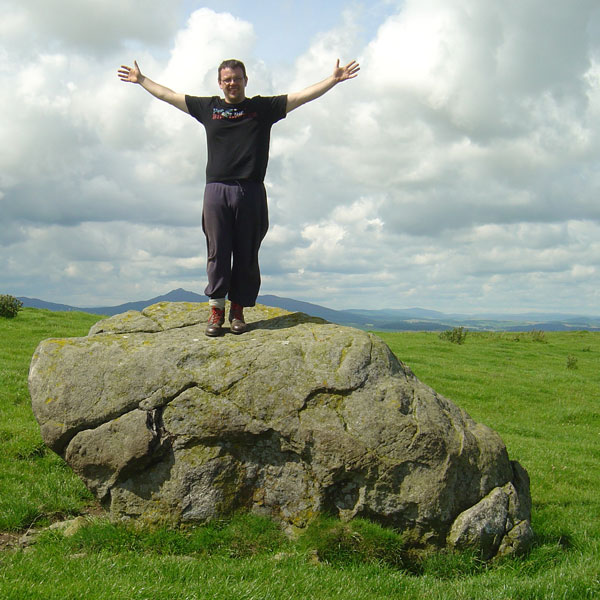 Murray graduated from Edinburgh University Archaeology Department in 1995 and began working for AOC Archaeology in 1996 moving from contractor to commercial director by 2008.
In 2009 he joined Oxford Archaeology North as a post-excavation programme manager.
In 2011 he began work as Stirling Council's archaeology officer, where he maintains the Sites and Monument Record, provides advice on planning matters and provides archaeological opportunities for local community training (read article) tourism and education.
During 15 years in professional archaeology Murray has excavated sites from the Mesolithic to the Edwardian period. This work included a series of excavations at Kintore, Aberdeenshire between 2000 and 2006 and uncovered a sequence running from the Neolithic to the Medieval including a Roman marching camp and produced the largest assemblage of Neolithic pottery to be recovered from that county.
However, after many years in commercial archaeology and encouraged by the Kintore excavations, Murray decided to pursue a research and training driven programme. He launched a series of projects to utilise key-hole excavation to answer specific questions about the surrounding archaeology including:
Relevant publications
Murray hopes to submit the results of these projects in support of a PHD from Edinburgh university.
David Connolly: co-director
MIFA, FSA Scot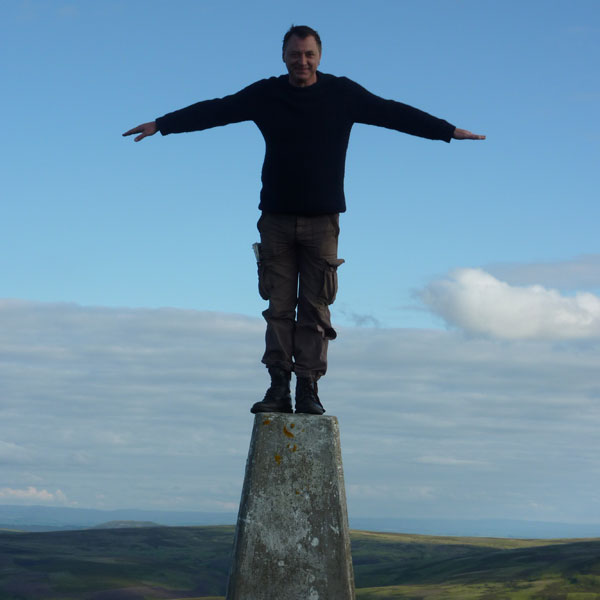 1981-1990: Digger to draughtsman and surveyor across the UK, Europe and Middle East – periods ranged from Upper Palaeolithic to Second World War defences.
1991-2000: Director of Backtrack Archaeology, a survey and illustration company specialising in landscape and building survey and analysis. Sites ranged from Wallington designed landscape to castle and house surveys such as Stirling Castle and Edinburgh Castle. Pioneer in new techniques such as remote excavation (Dounreay Castle) and 3D photo modelling of structures and landscapes.
2000-2002: Project manager for Addyman Associates – specialists in designed landscapes and building analysis. Sites included Queensberry House (part of the present Scottish Parliament), National Trust for Scotland properties and the Cowgate fire site in Edinburgh, where revolutionary techniques recorded the entire city block as a 3D model for later study. (selection of reports available here).
1999 until present: Director of BAJR website (British Archaeological Jobs and Resources) – providing employment advertising, information and guides for over 10 years to the UK archaeological community.
2003-2008: Development Control Archaeologist for Midlothian – providing archaeological advice for the Council, preparing consultation reports and working with forestry requests.
2008 until present: Director of Connolly Heritage Consultancy – 2011 projects include: British fortified residence, Castlefield Camp hillfort, Temple House, Sheriffside banked enclosure, Amisfield walled garden, Newhailes cascade, Templar Lodge hotel, Gullane, George hotel, Haddington
Example projects abroad:
Example projects UK:
Tom Wellicome: Project Officer

BSc, MA, AIFA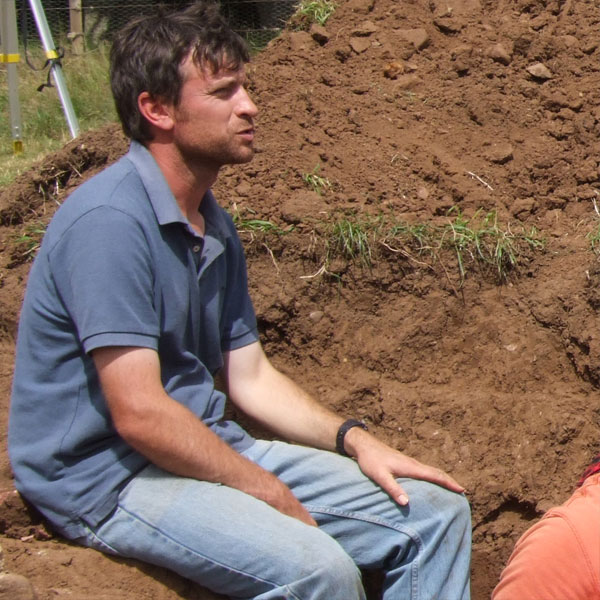 Thomas Wellicome graduated from Bournemouth University in 2000 with a degree in Archaeology (BSc). For the past 11 years he has worked in commercial archaeology. Working for an archaeological company based on the Welsh border he gained a large amount of experience excavating Romano-British, Iron Age and Medieval sites as well as acquiring skills in building recording, landscape survey and geophysical survey.
He left the company in 2009, after being in the role of Senior Project Manager for five years, and set up a small archaeological business, called Archaeological Landscape Investigation, based in Bristol.
The company is involved in helping community archaeological projects in Bristol and has worked with local archaeological society excavations on a chambered tomb in Guernsey with the Clifton Antiquarian Club and chambered tombs in Wales with the Welsh Rock Art Organisation. The company also has undertaken numerous commercial archaeological projects.
In 2008 he returned to university, undertaking a part-time MA in Landscape Archaeology at the University of Bristol, from which he recently graduated with a distinction (2010).
Thomas is currently undertaking research projects relating to the Iron Age in South East Wales and Cranborne Chase.
He is an Associate member of the Institute for Archaeologists (IfA), the professional body that promotes standards within archaeology.
He is also a member of the following societies:
Society for Medieval Archaeology, Society for Landscape Studies, Bristol and Avon Archaeological Society, Woolhope Naturalists Field Club (Archaeology Section), Brislington Community Archaeology Project.