9th July 2013
Yesterday was mostly spent picking up people from Edinburgh and ferrying them to the bunk house at Whittingehame. Once settled in a visit to the site was in order as a means of orientation.
Today though, the hard work began and the big green machine came out for the first time. Definitely makes soil sieving much easier and quicker.  The Green Machine is the sieve that crushes all sieves beneath its tank like bulk. Built to last and showing it's worth already, as a fragment of vitrified material emerged.
Two trenches were then de-turfed in the glorious sunshine and the trowelling began. Trench 42 is sited over a bank and ditch and Trench 40 on a hut platform. The views out to the Firth of Forth are stunning with Traprain Law, North Berwick Law and the Bass Rock in our line of sight.
As you can see we got the kite up as well.  David tried out the ICE stitching program.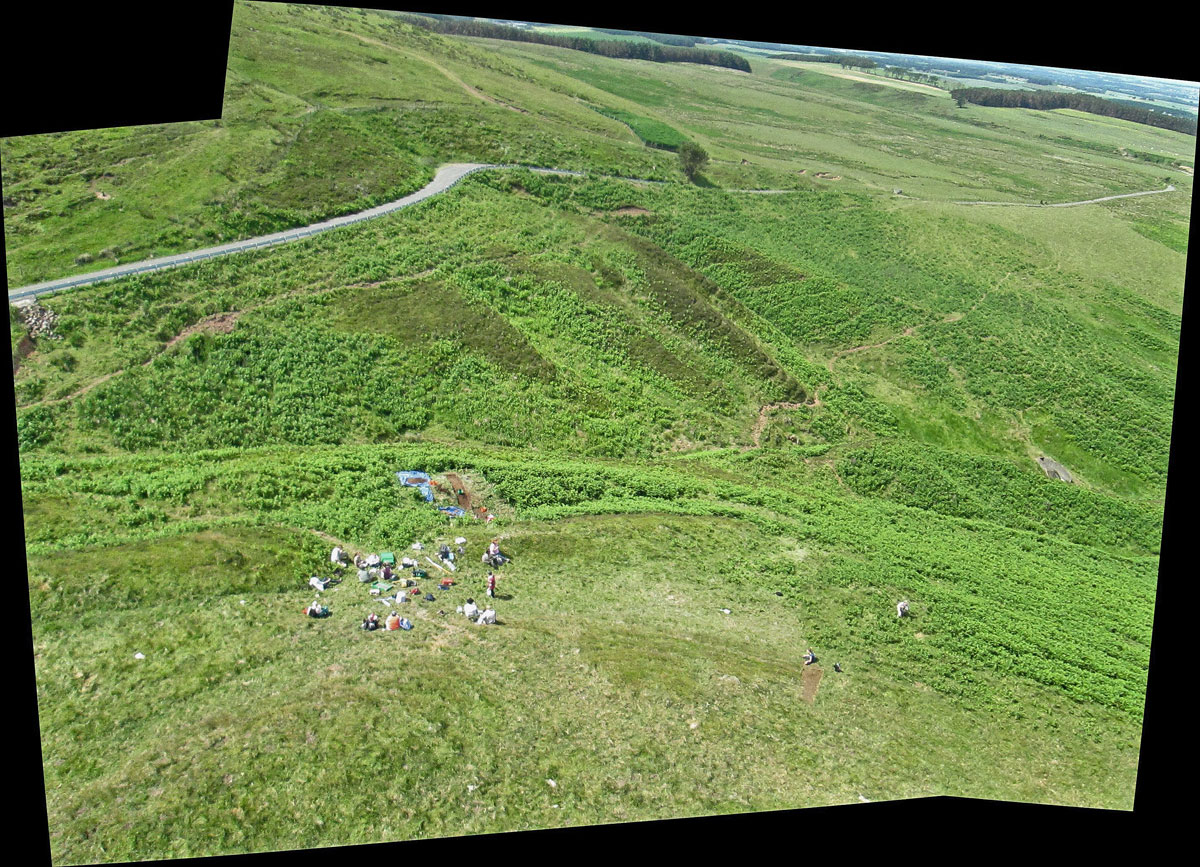 The idea will be to do a full aerial survey of the site.  This will be achieved thanks to John Wells and the kindness of the West Lothian Archaeology Trust for providing the kite and harness…
http://www.armadale.org.uk/kite.htm
Today was also James' birthday so at lunchtime everyone celebrated with chocolate cake as well as some cupcakes.  It was so hot the candles melted!
Are we really in Scotland!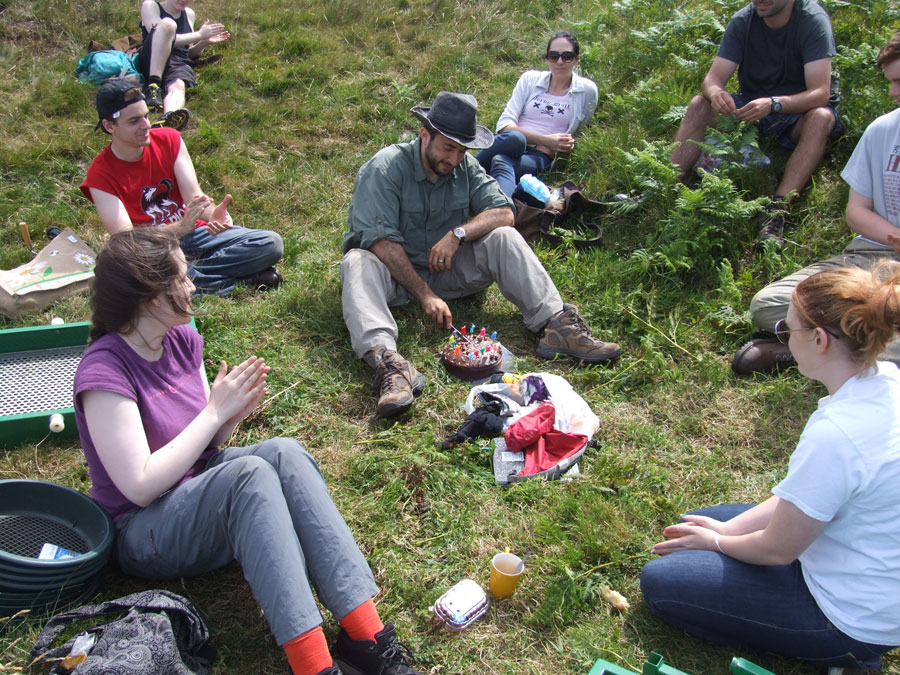 A lot of the hillfort is covered in bracken which tends to have a detrimental effect on the archaeology and in particular the hut platforms which are only a few inches below the soil. The bracken roots tear through the cobbled surface, so as well as careful trowel work, the offending roots have to be snipped away. But slowly, slowly, the cobbled floor is emerging…